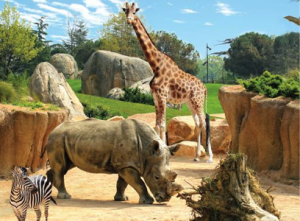 Zoom Park
Two days to have fun with all the family in the Zoom Park between tigers, hyppos, gyraffes left in freedom!
2 Days, 1 Night: 60.00 € (in the weekend) – 65.00 € (in the week)
per Person for the Entire Stay
Week-end Pinerolo & Turin Eye
Live the beauty of Pinerolo's historic centre and the excitement of flying over Turin on a baloon! You can also have a relaxing walk in the park of Miradolo Castle, or you can have a walk in Turin historic city centre .
2 Days, 1 Night; € 57,00  per Person for the entire stay.
Family Bike on Lungo Chisone
We offer you a family journey! A beautiful and easy ride along the Chisone river, in the nature. The road, that covers all the Chisone river's lenght, lasts about 2 – 3 hours and it starts from our Hotel! You and your children will spend a unforgettable day, between nature, fun and sport.
2 Days, 1 Night: € 418,00 per Family for the Entire Stay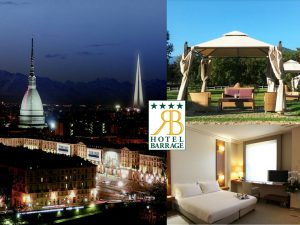 Shopping Weekend
Get the chance to have a great weekend in the new shopping centre that offers the most prestigious Italian and international brands at discounts of up to 70% all year around!Only with the Hotel Barrage you'll have the opportunity to receive the discounts of up to 10% on outlet prices*!
2 Days, 1 Night: € 50,00 per Person for the Entire Stay
DOWNLOAD THE FULL PACKAGE